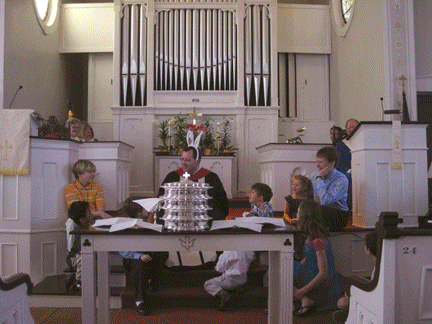 Sunday, March 1, 2015
First Sunday of Lent
10:00 am - Worship with Communion and Church School

Rev. Stephen R. Silver will preach on Mark 8:31-38, "Have I Got a Deal for You!"
Lenten Programs at FCC
Pastor's Daily Lenten Reflection
February 2015 Calendar
February 2015 Newsletter
Listen to a Sermon
-
Updated Through February 22, 2014

2014 Annual Report

An Open and Affirming Congregation of the United Church of Christ

Visit us on
Facebook!