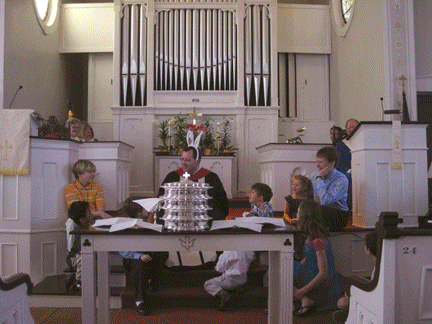 Sunday, December 21
Fourth Sunday of Advent
10:00 am - Worship and Church School
Rev. Stephen R. Silver will preach on Luke 1:26-38 - "Enunciating Annunciation"

6:30 pm - Messiah Sing

Wednesday, December 24
Christmas Eve
5:00 pm - Family Service with Walk-on Pageant - All kids are invited to participate!
8:00 pm - Traditional Service of Lessons and Carols
11:00 pm - Candlelight Communion Service

Advent at FCC

Advent Reflections by the Pastor - Updated Daily through Christmas

December 2014 Calendar
December 2014 Newsletter

Listen to a Sermon
-
Updated Through December 14, 2014


FCC 2013 Annual Report
Fall 2013 Survey of Music Ministry - Results

An Open and Affirming Congregation of the United Church of Christ

Visit us on
Facebook!