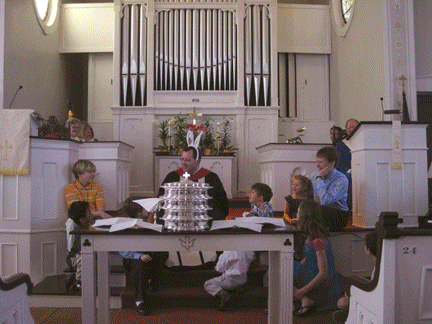 Sunday, February 14 - First Sunday in Lent
9:00 am - Lenten Bible Study: Galatians 1
10:00 am - Worship and Church School

Rev. Steve Silver will preach on Luke 4:1-13, "Let's Make a Deal"

11:15 am -
2016 Annual Meeting
12:15 pm - Potluck Lunch!

Sunday, February 21, 3:00 pm - Music at the Meetinghouse:
All Baroque!
Events for Lent and Holy Week at FCC
2015 Annual Report
Background Materials for Proposal for Alternative Witness to UCC Resolutions
Listen to a Sermon
-
Updated Through February 7, 2016
February 2016 Calendar
February 2016 Newsletter

An
Open and Affirming
Congregation of the United Church of Christ

Visit us on
Facebook!