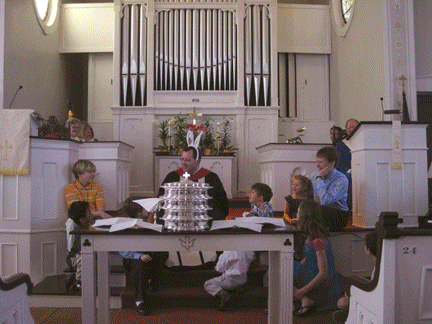 HE IS RISEN! ALLELUIA!


Easter Sunday, April 20, 2014

6:00 am - Ecumenical Sunrise Service with Communion in Colburn Park
6:30-8:00 am - Community Breakfast with Free-Will Offering to Benefit Second Growth
10:00 am - Festival Service - Worship and Church School
Rev. Stephen R. Silver will be preaching on Matthew 28:1-10 - "Tested and Triumphant"
April 2014 Calendar
April 2014 Newsletter
Steve's Lenten Blog: Updated Daily

FCC Seeks Organist and Choir Director
FCC 2013 Annual Report
Listen to a Sermon
-
Updated Through Easter Sunday, April 20


Fall 2013 Survey of Music Ministry - Results



An Open and Affirming Congregation of the United Church of Christ