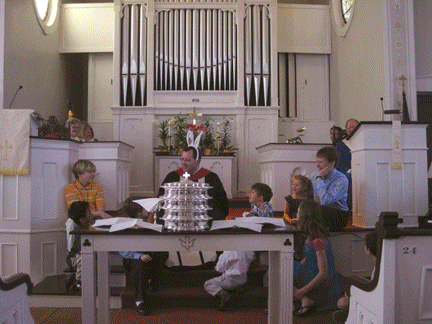 Saturday, August 1, 10:00 am -
Lebanon Community Sing!

Sunday, August 2
10:00 am - Worship
Rev. Stephen R. Silver will preach on John 6:24-35, "John: The Mystic" (the final sermon in "The Fab Four," a series on the Evangelists).
Listen to a Sermon
-
Updated Through Sunday, July 5, 2015
July 2015 Calendar
July 2015 Newsletter
2014 Annual Report

An
Open and Affirming
Congregation of the United Church of Christ

Visit us on
Facebook!