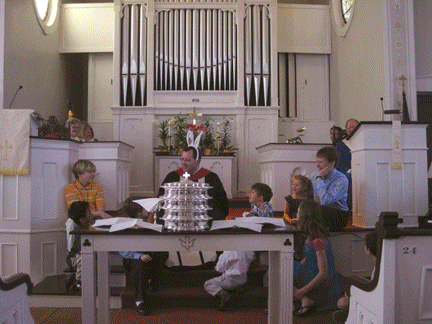 Sunday, October 26
10:00 am - Worship and Church School
Rev. Stephen R. Silver will be preaching on Matthew 22:34-46, "Hola! Greetings from San Jose Villanueva"

5:00 pm - Community Dinner

Saturday, November 1, 7:00 pm -
Ensemble Zephyrus: Madrigals of the Nightingale,
with poet and author
Jim Schley

Sunday, November 2, 1:00 pm -
Classicopia: Beethoven's Cello
October 2014 Calendar
October 2014 Newsletter
Listen to a Sermon
-
Updated Through October 12, 2014


FCC 2013 Annual Report
Fall 2013 Survey of Music Ministry - Results

An Open and Affirming Congregation of the United Church of Christ

Visit us on
Facebook!